FAQ
Welcome to KCRW's new track list system. Below is a quick start guide to help you get started. For additional questions or help, please email tracklists@kcrw.com


REGULAR SEARCH / NAVIGATION
Click on the channel you would like to view

The "Now Playing" window displays the last song played on
the Music and Live Channels.
Use the arrows at the top of the page to navigate time and date. You can also select a specific track list by using the "Host/Show" drop-down.

Ont the top right ont he track list you will find another navigation option to enter a date and "Host/Show" to
display. Press "search" after you've made your selection.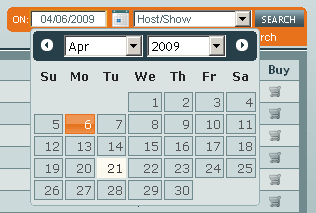 To subscribe to the latest feeds on either the music or live channel, click on the orange RSS icon in the "Now Playing" window.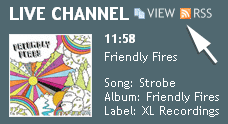 ADVANCED SEARCH
Click "advanced search" on the drop-down navigation to expand the search box.

To define a date range: Use the top most calendar to
select "from date" and the lower to select the search end date. Pick the channel that you would like to search
(default is current channel). You can search by host/show, artist, album/song, label, or any combination of these
options.


PURCHASING SONGS/ALBUMS
Mouse over the shopping cart icon on the song row; you
will see options to buy singles and Albums from iTunes or Amazon.com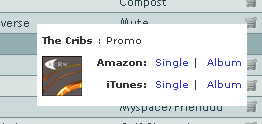 SHARE & EMAIL TO A FRIEND
To share or email to a friend, mouse over the "ShareThis" button at the top of the track list.

TECHNICAL REQUIREMENTS
The track list works best with the latest version of Internet Explorer, Firefox, or Safari with JavaScript enabled.
For additional questions, please email tracklists@kcrw.com